Annapurna Region
Trek to the center of one of the most amazing mountain amphitheaters in the world. The deep valley and high mountains encircling the giant Annapurna Range mingle and blend into a multitude of local cultures, traditions - beliefs from all directions. If there is a word to describe the Annapurna, it's diversity....
Around Annapurna
The famous route described among best 10 walks in the world.
Annapurna Sanctuary
For the stunning 360 ° views of mountains from the Base Camp.
Crossing Thorung La (5,416m / 17,767ft) - From Lonely Planet
Thorung La is a high pass and crossing it is potentially dangerous. It is easiest and safest to cross this pass from east to west. It's impossible to define exact dates, but Thorung La is usually snowbound and closed from mid-December to late February. There are years when the weather allows it to stay open throughout the winter, and other times when unseasonable storms close it in October or April. Trekkers have died on Thorung La because of altitude sickness, explore, cold and avalanches. Be certain you are prepared well for this long trek.
ANNAPURNA - Other Short and Enjoyable Trips
You need not to worry even your vacation doesn't allow sufficient days for a long trek. Here, in this region you can experience other treks relatively short, but of course enjoyable. Check out Makalu Adventures special short treks -
Siklish Trek / Royal Trek
Poon Hill Trek / Ghandrung Loop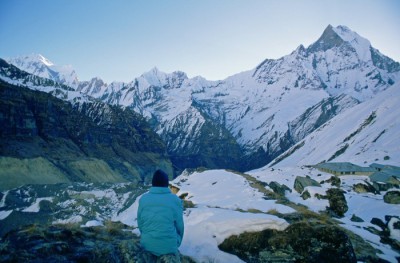 The Sanctuary falls within the area managed by the Annapurna Conservation Area Project and is an exercise in environmental and cultural protection accommodating the needs of both the visitors and the local inhabitants.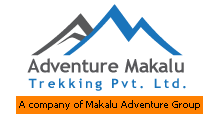 Around Annapurna Trekking... That suggests crossing of the two worlds...This trek is difficult to match for its rugged mountain scenery, trekking challenges and the expose it provides on the variety of ethnic Nepalese cultures. Starting in the lowland paddy fields the trek steadily gains altitude passing through oak and pine forests and eventually emerging into high desert country at Manang (3597 m.).